Microsoft Certification Programs

Microsoft Certifications
Microsoft certifications demonstrate the skills and expertise to implement business solutions using Microsoft technologies.
Microsoft provides the core business and productivity programs that organizations rely on. Regardless of your industry or career path, a clear understanding of Microsoft technologies (and the certifications to back up your knowledge) will help you accelerate your IT career.
In April of 2012, Microsoft Learning launched the latest iteration of its Microsoft Certified Professional (MCP) program. The new generation of Microsoft certifications reflects the increasing importance of cloud-computing competencies, while still validating the skills to build on-site business solutions using Microsoft technologies.
The Security Certified Program offers two certifications to put you on the road to a more rewarding career.

MCITP: Microsoft Certified IT Professional
The Microsoft Certified IT Professional (MCITP) certification helps validate that an individual has the comprehensive set of skills necessary to perform a particular job role, such as database administrator or enterprise messaging administrator. MCITP certifications build on the technical proficiency measured in the Microsoft Certified Technology Specialist (MCTS) certifications. Therefore, you will earn one or more MCTS certifications on your way to earning an MCITP certification.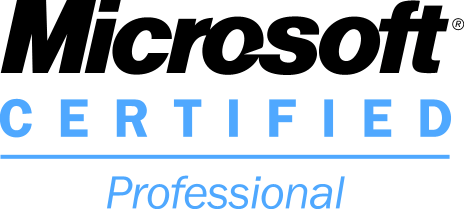 MCP: Microsoft Certified Professional
Microsoft Certified Professional (MCP) certification validates IT professional and developer technical expertise through rigorous, industry-proven, and industry-recognized exams. MCP exams cover a wide range of Microsoft products, technologies, and solutions.
When you pass your first qualifying MCP exam, you automatically become a Microsoft Certified Professional and gain access to MCP benefits. You also join a community of millions of MCPs, with thousands more joining every month. After you become an MCP, you're on your way to distinguishing yourself through expert certifications including Microsoft Certified Solutions Expert (MCSE), and Microsoft Certified Solutions Developer (MCSD).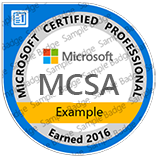 MCSA: Microsoft Certified Solutions Associate
MCSA Microsoft Certified Solutions Associate is a certification program intended for people who seek entry level jobs in an IT environment.
It is a prerequisite for more advanced Microsoft certificates. This course in intended for Information Technology Professionals carrying out day to day implementation, management and administrative tasks on Windows Server 2012
Have a question? We would love to answer you
Contact us today and our sales engineer will get back to you in almost no time. Contact us